Isabella Teneyuque
International Academy of Saginaw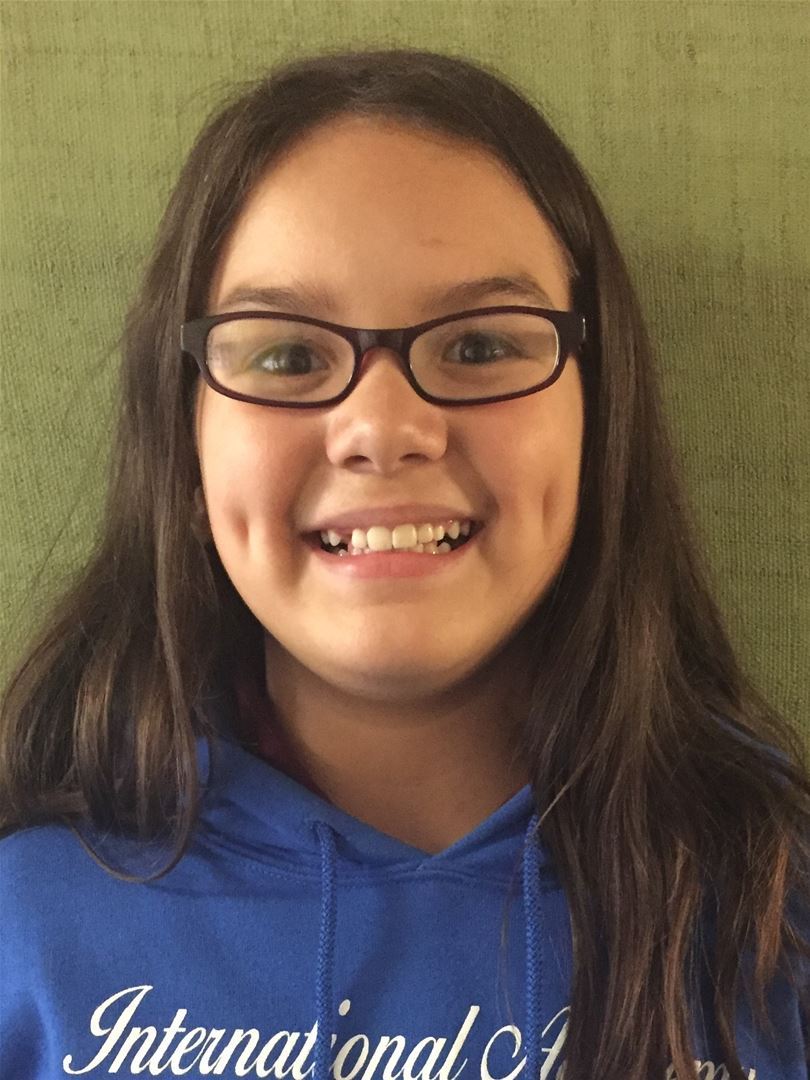 This is the story of young girl who is reaping the benefits of the SABIS® Educational System™ to help her reach new academic heights.
Isabella Teneyuque joined the International Academy of Saginaw in 2011 as a Kindergarten student. Today she is in Grade 5 and is excelling. Isabella has been a leader in her class from the very beginning. She has been an Academic Prefect in her classroom all five years she has been at the school, a role that helped her gain confidence in her capabilities from a young age. She models remarkable behavior and assists in maintaining a positive culture in her class and the school.
In Grade 4, Isabella joined the SABIS Student Life Organization® (SLO®). She was, and still is, a very active member of the Academic Department. Isabella participates as a Shadow Teacher®, teaching assistant, and even an AQC assistant. She is also an active peer tutor, helping her classmates as well as older students who need academic support. SLO® has allowed Isabella to use her talents to help strengthen others academically and reinforce her own understanding.
In the same year that she joined SLO®, Isabella achieved an "advanced" status in the Michigan Student
Test for Educational Progress (M-STEP) for her grade level in all three subjects: English, math, and science. The M-STEP is designed to gauge how well students are mastering state standards, and the goal for all students taking the M-STEP is a rating of "proficient." Isabella easily surpassed this in all subject areas and was the first student at IAS to ever achieve "advanced" in all three subjects. Results show that Isabella was in the top 24.1% in English, 17.1% in math, and 7.4% in science in comparison to Michigan state results.
Isabella also excelled in the Northwest Evaluation Association (NWEA) Measure of Academic Progress® (MAP®) assessment. The assessment, which creates a personalized assessment experience by adapting to each student's learning level, measured Isabella's progress to be beyond an 8th grade level. Her results were extraordinary, especially considering she is only in Grade 5 and the assessment only goes to Grade 8.
Isabella's teachers are extremely pleased with her as she continues to challenge herself through the
rigorous curriculum, resources, and support the school offers her. "Isabella is an amazing young lady. She's always asking what more she can do. She never gives up and is always seeking challenges. Isabella has a very bright future, and I'm lucky to have had her as a student," commented Autumn Blaesser, IAS teacher.
We look forward to continuing to watch Isabella reach her full potential!