Haig Cholakian
ISC-Sharjah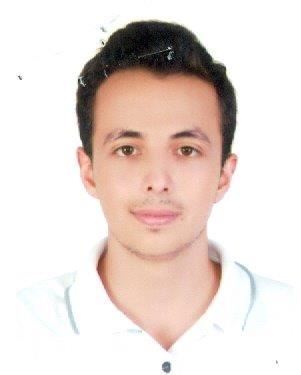 This is the story of a student who used every opportunity his school offered to make outstanding contributions to his community.
Haig Cholakian joined ISC-Sharjah in 2007 as a Grade 3 student. From the very beginning, Haig was a very active member of the school community and participated in every aspect of school life. This, along with an excellent academic record, helped Haig gain acceptance to the college of his dreams after he graduated in 2017.
In Grade 9, Haig joined the SABIS Student Life Organization® (SLO®), where he discovered a passion for making a difference in his community and around the world. Haig was Deputy Head Prefect in the Academic Department when he first joined, and by 2016 he was promoted to Head Prefect of the SLO®. Looking back, Haig credits SLO® for the opportunities it offered him to make a difference in the lives of others. "SLO® was my second home, providing me with a supportive environment to learn and grow. Over the years it has allowed me to foster many skills which are essential to thrive in the modern world. Through SLO®, I have become a conscientious member of my community and am well-prepared to tackle the challenges I will face later in life."
Haig has a huge heart and is an inspirational individual. In 2015, after the earthquake that hit Nepal, Haig flew over to volunteer as a teacher for the children who lost their homes and their schools. He also assisted doctors as they cared for sick and impoverished patients and distributed food to the homeless. In the same year, Haig volunteered with Habitat for Humanity in Toronto, Canada, for two weeks, where he helped restore homes for the needy. Most recently, Haig sponsored an 8-year old Armenian boy, whom he sends money to every month to pay for his schooling.
In addition to his community service, Haig was an important member of the Model United Nations team at ISC-Sharjah. He received the "Best Research" award at the MUN competition at the American University of Dubai in 2015 and "Best Delegate" award in 2016.
Haig always maintained a high average in his academic performance. He earned a 97% overall average
and excelled in all his external exams including O Levels and AP®s. Haig's SAT scores were equally impressive. He earned a total of 1520 out of 1600 on the SAT I and full marks on his essay. For the SAT II he scored 800 in Chemistry, 780 in Math II, and 800 in Biology.
As a result of his hard work, academic excellence, and dedication to helping others, Haig was accepted to top universities around the world: Harvard University, University of Pennsylvania, University of Toronto, McGill University, Dartmouth College, and McMaster University. He has decided to attend Harvard in the fall and is intending to major in biology as a pre-med student.