** SABIS® Signs Agreement for Cadmus International School – Baghdad **
Date: Tuesday, June 13, 2017
Contact: Amy Wesley
Email: awesley@sabis.net


For Immediate Release
Tuesday, June 13, 2017 – Erbil – Today SABIS® signed an agreement with a new, Iraq-based company, Iraq Al-Fidaa, to establish the first Cadmus International School in Baghdad, Iraq.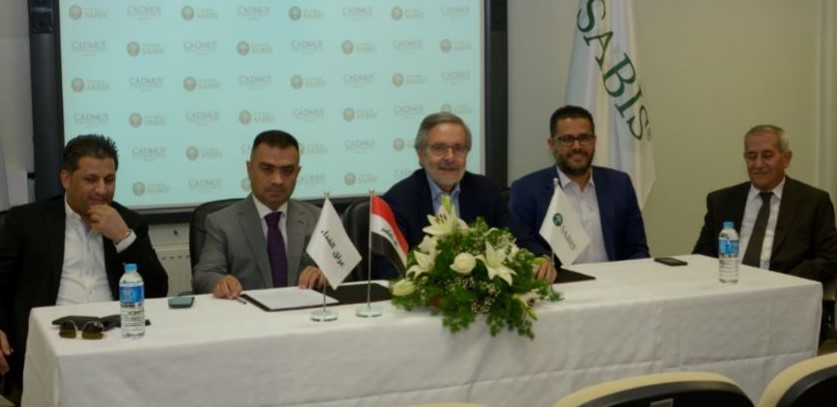 Cadmus International School – Baghdad will be located on the University of Baghdad campus, a beautiful landmark centrally located in the Iraqi capital. With an expected opening date of September 2018, Cadmus International School – Baghdad will accept students in Kindergarten through Grade 4 in its first phase, adding one additional grade level each academic year until it reaches a full K-12 offering. Registration for new students will begin in January 2018.
Cadmus International Schools are a new operational model offered by SABIS®, a global education network that currently educates over 70,000 students.
Cadmus schools are designed to serve aspiring middle-class parents who are value-conscious, but not willing to compromise on quality. Cadmus schools implement the same, proven SABIS® Educational System™ offered at SABIS® premium international schools, but do so at a lower cost due to more modest campus facilities.
"We are very excited to bring our Cadmus model to Baghdad," said SABIS® President Carl Bistany. "We have been active in the region since opening our first school in Erbil, Kurdistan, in 2006, and are looking forward to giving students in Baghdad access to an education that will prepare them for a changing world." Iraq Al- Fidaa Manager Mr. Akil Muftin commented: "We are very pleased with this opportunity to offer students in Baghdad better opportunities and chances for a brighter future."
In addition to the new Cadmus school planned for Baghdad, other Cadmus school projects are currently underway in Duhok, Kurdistan, and Cairo, Egypt. Other future Cadmus projects are under consideration in Kenya and Egypt. To learn more about Cadmus International Schools by SABIS®, visit sabis.net/our-operational-models.
###