** SABIS® Partners with UNICEF to Educate Syrian Refugee Children in Iraq **
Date: Wednesday, June 14, 2017
Contact: Amy Wesley
Email: awelsey@sabis.net



For Immediate Release
Wednesday, June 14, 2017, Erbil – Today SABIS®, a global education management organization, signed an agreement with the United Nations Children's Fund (UNICEF) to implement an innovative strategy using E-learning to enable better access to quality education for Syrian refugee children living in Kurdistan.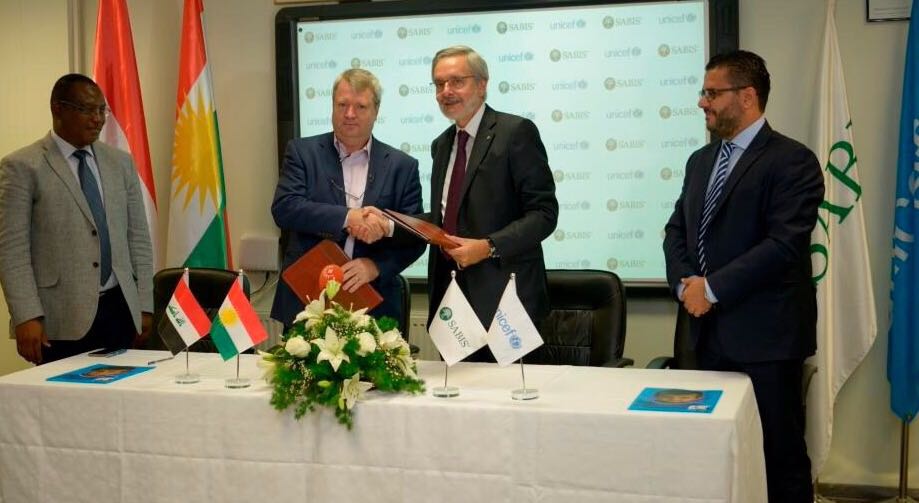 The plan is to pilot a multi-media, interactive learning outreach program using the SABIS® curriculum and IT tools. Learning devices (tablets) will be loaded with SABIS® proprietary curriculum materials accompanied by fully interactive E-books and regular assessments and distributed to primary school-aged Syrian refugees.
"Education can transform lives; E-learning makes it easier than ever to access quality education. We are very excited to harness the power of technology to support vulnerable children who otherwise risk missing out on a chance to realize their full potential," said Peter Hawkins, UNICEF's representative to Iraq.
Students will attend classes three times per week in designated learning centers, where facilitator/moderators hired from within the refugee community will assist students by reviewing their work and planning for next modules and assignments. Students will complete courses in English, Arabic, and math and will receive certificates of completion indicating their mastery of the content.
"SABIS® is proud to partner with UNICEF on this initiative to help educate Syrian refugee children in Kurdistan," said SABIS® President Carl Bistany. "Providing opportunities for these children to access primary education will ensure that they are prepared to make positive contributions to society both now and in the future."
The agreement is part of UNICEF's "Interactive Learning Outreach Initiative," which is designed to help educate over 50,000 child refugees currently in Iraq with little or no access to formal education.
While local authorities in Kurdistan have welcomed refugees, the government's capacity to respond to rising needs is stretched. In addition, providing education to refugees in the more remote areas continues to pose a serious challenge.
The initiative will be rolled out in July 2017 and will seek to serve 300 students in its first year. Plans are to expand the number of refugee children served in each subsequent year of the project's implementation.
END
For more information contact:
Ms. Amy Wesley, awesley@sabis.net
Sharon Behn Nogueira, snogueira@unicef.org , +964 (0) 782 782 0238