SICS Students Witness History in the Making
Date: Wednesday, April 19, 2017


Twenty students in grades 9-12 at SABIS® International Charter School (SICS) in Springfield, Massachusetts, U.S., recently attended the Inauguration of the 45thU.S. President, on January 20, 2017.
The trip, which had been in the making since May 2016, was the result of efforts undertaken by the school's History Department Head, Mr. Dean Berry. Berry asked interested students to write an essay on what advice they had for the future president in order to qualify for the trip. He then contacted Massachusetts State Senator Eric Lesser to pick the top 20 essays submitted by SICS students.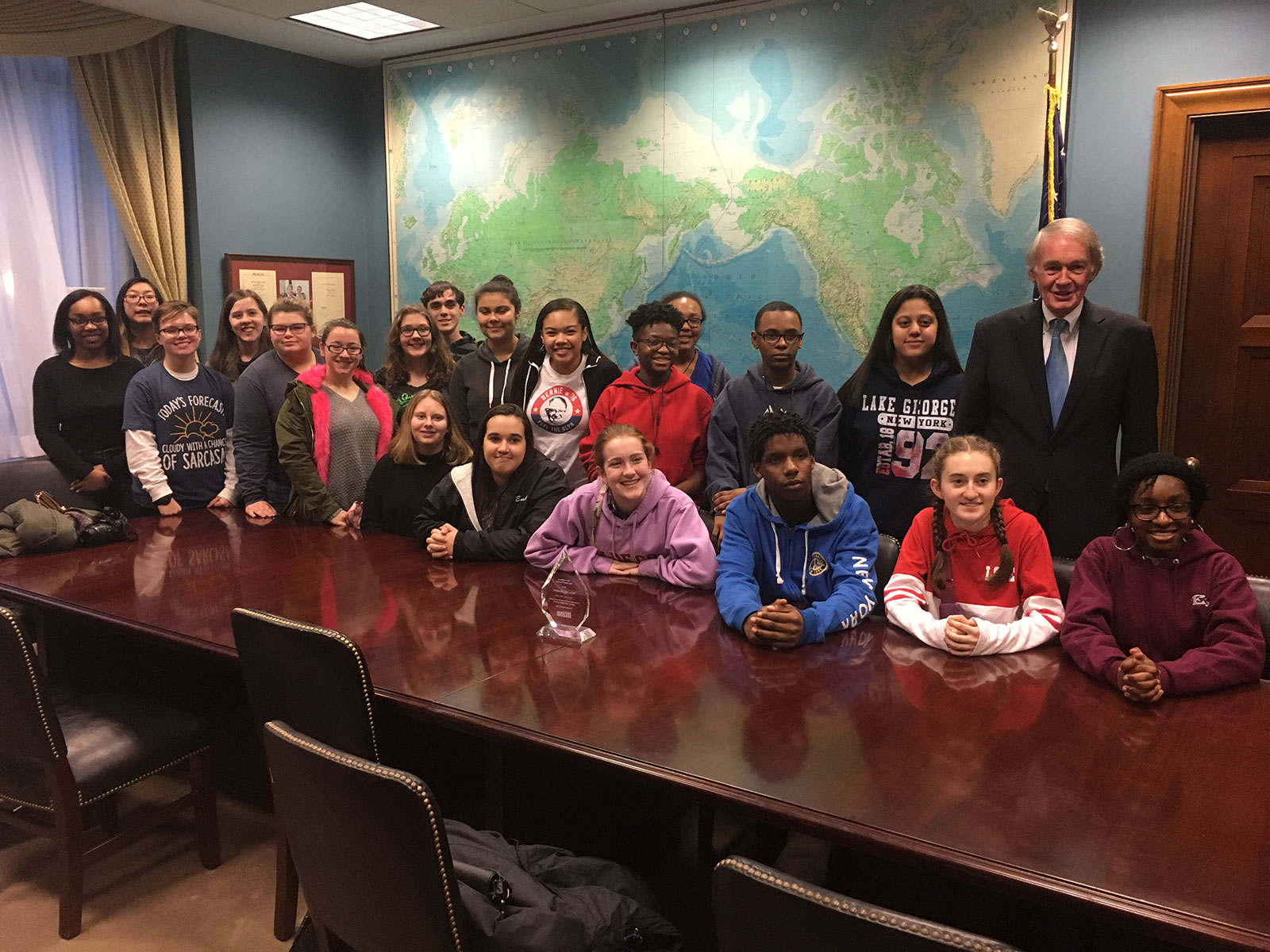 The 20 winning essayists along with four SICS staff took the 7.5 hour bus trip to the inauguration to witness it first-hand. They also got the chance to meet one of their states two U.S. senators, Ed Markey, who was instrumental in security the students' inauguration tickets, and did some sightseeing and visited the Smithsonian National Zoo in Washington D.C.
"I think this is an amazing opportunity! Just going to any inauguration is an opportunity of a lifetime and it's like something a lot of people don't get to do," said Mariah Mauke, a 12th grader at SICS.
To learn more about SICS, visit sics.sabis.net. To learn more about SABIS®, visit sabis.net.