ISC-Sulaimani Awarded Status of CIE Examination Center
Date: Thursday, April 20, 2017


SABIS® is pleased to announce that the International School of Choueifat – Sulaimani (ISC- Sulaimani), a SABIS® Network school in Sulaimani, Kurdistan, has just earned its registration as an independent Cambridge International Examinations (CIE) center.
"Being an authorized CIE center highlights the high standards of administration and service as well as commitment to excellence in education that ISC-Sulaimani offers," commented Mr. Trevor Marsden, ISC-Sulaimani School Director. "Membership of the CIE global network brings significant benefits to our students who can now sit for all Cambridge examinations in the familiar surroundings of their own school," explained Mr. Marsden. Students at ISC- Sulaimani can now sit for a wide range of IGCSE exams including English as a 1st language, English as a 2nd language, math, ICT, business studies, history, biology, chemistry, and physics.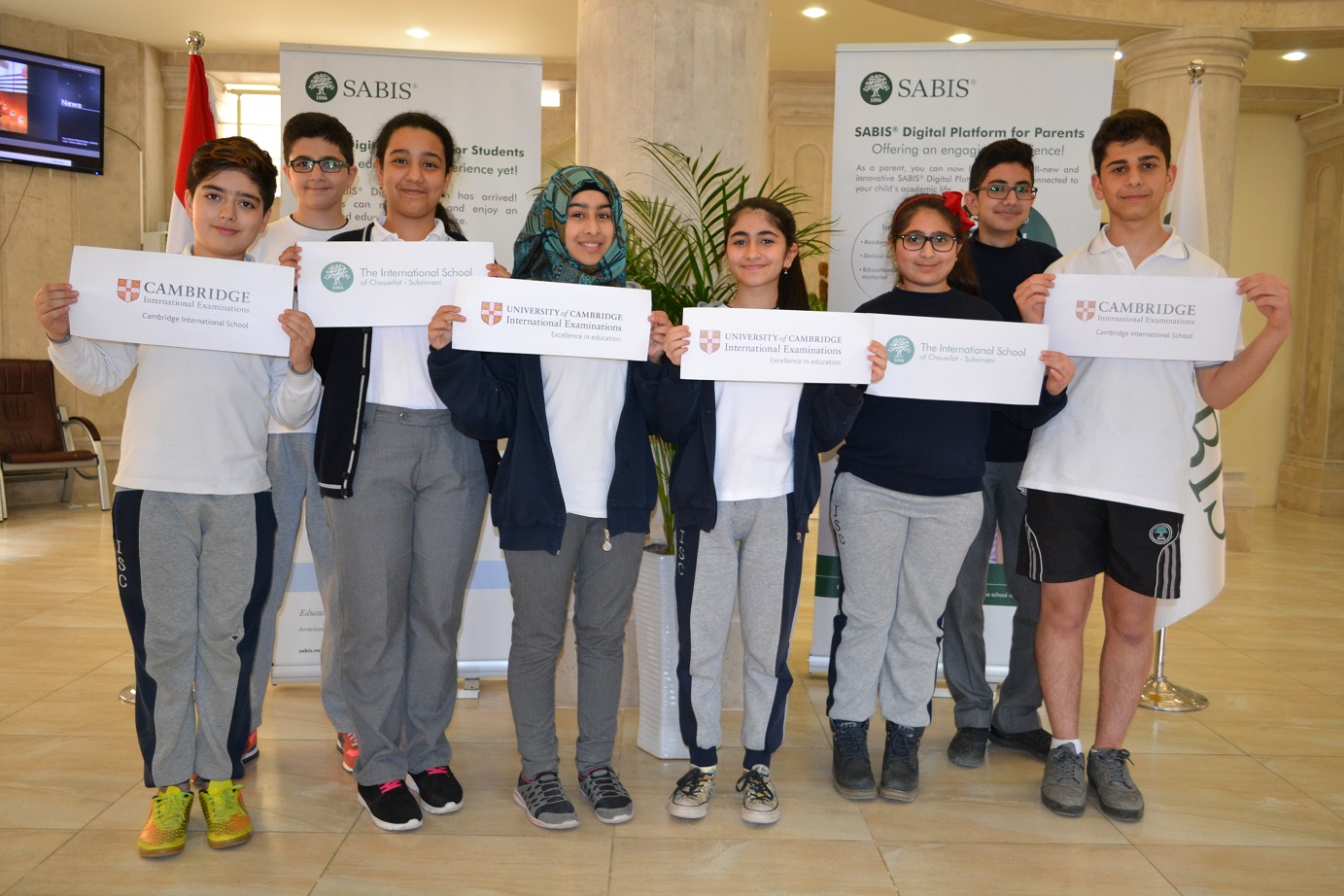 In order to qualify as a CIE center, ISC- Sulaimani had to meet several specific criteria set by CIE: the school had to be in operation for a minimum of three years, be financially sound, and have suitable facilities to offer test-takers the best possible exam experience. As a CIE examination center, ISC- Sulaimani also had meet IT infrastructure and resource requirements to offer CIE computer-based exams. Finally, the school had to demonstrate that it is committed to achieving and maintaining the high standards that have made CIE exams well-respected around the world.
As a member of the global SABIS® Network, ISC- Sulaimani offers a high-quality education to all students. The school is guided by a mission to help students achieve their full potential through the implementation of the proven SABIS® Educational System™.
For more information about the International School of Choueifat – Sulaimani, visit iscsuli.sabis.net. To learn more about the SABIS® Educational System™, visit sabis.net.