ISC-Lahore Makes a Difference in its Community
Date: Friday, March 31, 2017


The International School of Choueifat ─ Lahore (ISC-Lahore) in Pakistan is committed to making a difference in the lives of underprivileged children in rural and urban areas of Pakistan through the Door of Awareness (DOA) initiative.
Established in 2007, DOA organization is an officially-registered NGO that runs a number of educational centers which offer educational course for children and vocational courses for youth and adults. DOA is committed to enhancing the educational and technical skills of underprivileged students in Pakistan and in order to provide them with a brighter future.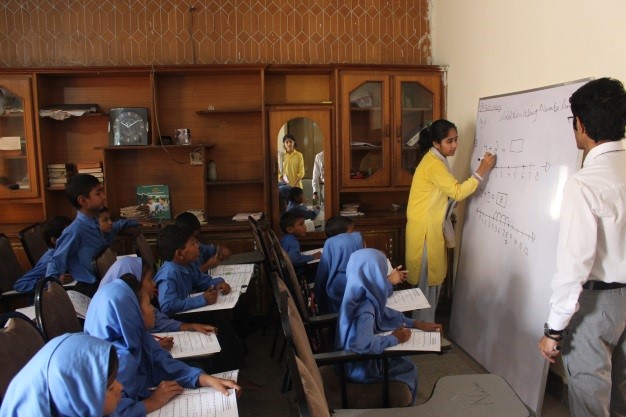 Since the beginning of the 2016-17 academic year, seventeen ISC-Lahore prefects in grades 9 to 12 have dedicated their Saturday mornings to visiting and teaching math and English to 60 children as part of this ongoing initiative.
Additionally, some ISC-Lahore staff and students went the extra mile and sponsored some of the children financially. Their sponsorship covers children's tuition, books, stationery, and shoes as well as provides a safe environment for them to learn and expand their knowledge.
"My experience with Door of Awareness was unforgettable. Working with the children has given me a great sense of achievement and accomplishment," said Harum Zeb, ISC-Lahore student.
To learn more about ISC-Lahore, visit isclahore.sabis.net. For more on Door of Awareness, visit doorofawareness.org.