ISC-Cairo Students Bring Smiles to the Faces of 1000 Orphans
Date: Wednesday, March 1, 2017


On March 25, 2016, the International School of Choueifat ─ Cairo (ISC-Cairo), a SABIS® Network school, welcomed 1,000 orphans to the school campus in an event titled "1000 Smiles."
The event, which was organized by the SABIS Student Life Organization® (SLO®) Social Responsibility Department at ISC-Cairo 9:00 a.m., when the school's buses set out to pick up children, aged 6 to 16, from orphanages across Cairo. Once the children arrived on campus, approximately 420 ISC-Cairo prefects devoted their time and effort to put smiles on the faces of the orphans through various activities such as making bracelets for the girls, performing in historical theater acts, playing football with the boys, supervising playtime in bouncy castles, painting children's faces, and playing musical chairs.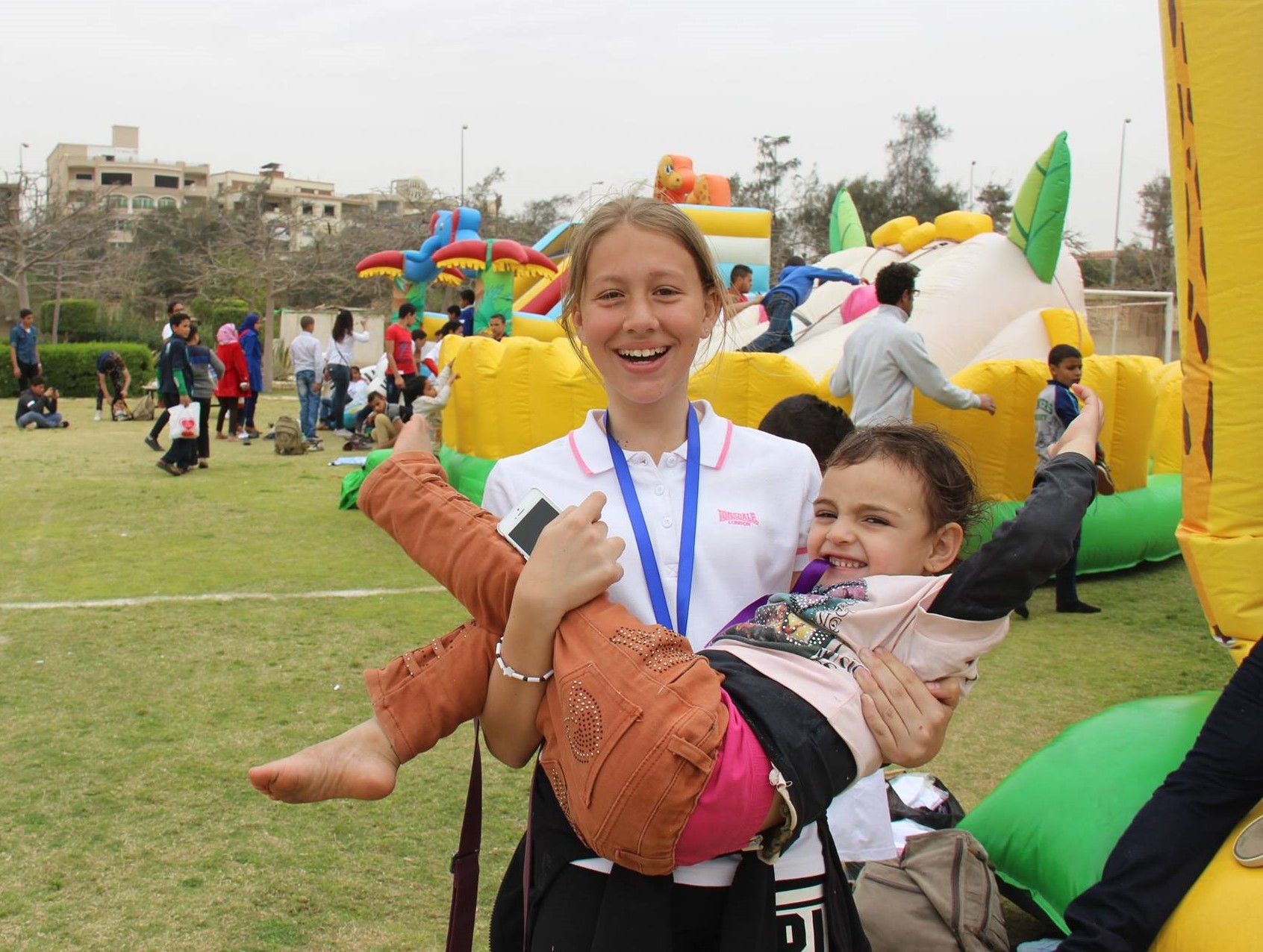 By the end of the day, the orphans had learned about Egypt's historical figures and, of course, had found lots to smile about. "This is the best place in Egypt!" said one of the orphans.
Last year, ISC-Cairo and ISC-City of 6 October held a similar event which included 500 orphans. This year, they decided to double their efforts and bring smiles to the faces of 1,000 orphans.
This event is one of the many activities ISC-Cairo has planned as a way of giving back to the community.
To learn more about ISC-Cairo, visit isccairo.sabis.net. To learn more about SLO® activities, such as the "1000 Smiles" event, that take place daily across the network, visit slonews.sabis.net.