Fairy Tale Comes to Life at SIS-Adma
Date: Thursday, April 13, 2017


On February 24 and 25, 2017, SABIS® International School ─ Adma held a musical performance of "Beauty & the Beast" at the Charles Saad Performance Hall in Adma, Lebanon. Over 100 students in grades 4 to 11 performed the classic children's tale in front of packed audiences.
"Beauty and the Beast" is a children's story that was first written in 1740. It is a story that focuses on the importance of love, kindness, and inner beauty.
Students who participated in this annual play, practiced 2 to 3 times per week during lunch break and after school hours, with the assistance of the music teacher and art teacher who prepared the costumes and decorated the stage for the show.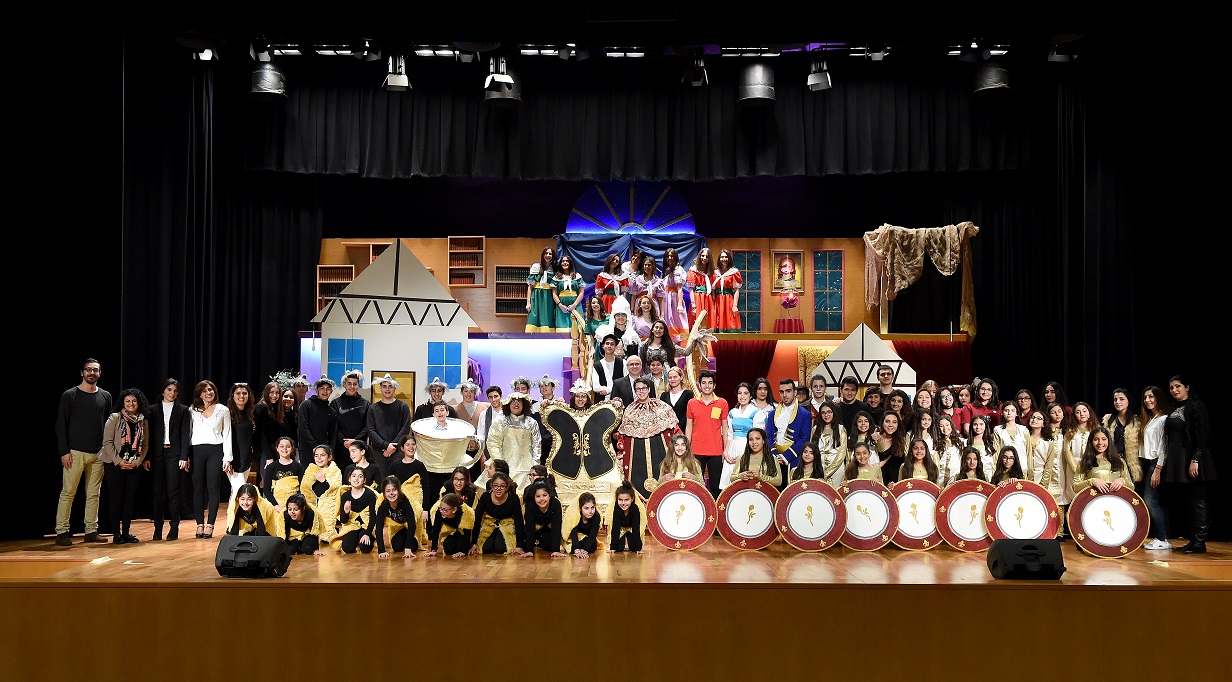 All the proceeds will be donated to the Children Cancer Center of Lebanon (CCCL) which supports and treats children with cancer in Lebanon.
"After many months of hard work from cast members, staff, and teachers, the play turned out to be spectacular. I'm so happy we got to raise money for the CCCL. It really touched me to know that I helped save a life!" said Ricardo Zgheib, a student who participated in the performance.
SABIS® International School ─ Adma (SIS-Adma), a member of the global SABIS® Network, is committed to helping students achieve their full potential, preparing them for success in college, and equipping them with the ability and desire for lifelong learning. To learn more about SIS-Adma, visit sisadma.sabis.net.