Ashwicke Hall Students Win Second Place in Football Tournament
Date: Wednesday, April 12, 2017


On October 13, 2016, five students in grades 7 and 8 from Ashwicke Hall School (AHS) competed in a girls' football tournament hosted by Licensed Victuallers' School (LVS Ascot School) in the town of Ascot, England.
The football competition was supported by the Independent Schools Association and featured local junior schools in the Under 11 tournament as well as a range of independent schools from across Berkshire and the south of England in the Under 13 and Under 15 events.
The AHS team competed in five competitive matches for the Under 13 age group and won second place after losing in the final match to the home team. The AHS team showed remarkable skills and good sportsmanship during all the matches although they did not have much time to practice together before the competition. Their success in the tournament strengthened their team spirit and gave them confidence.
"The girls played brilliantly!" said Oscar Skevington-Postles, Ashwicke Hall's P.E. Teacher. "The semi-final was a great game and we did well to win 2 – 0, but then were beaten by the hosts, LVS Ascot, in the final. Everyone enjoyed the day and we'll be looking to enter more local sporting fixtures."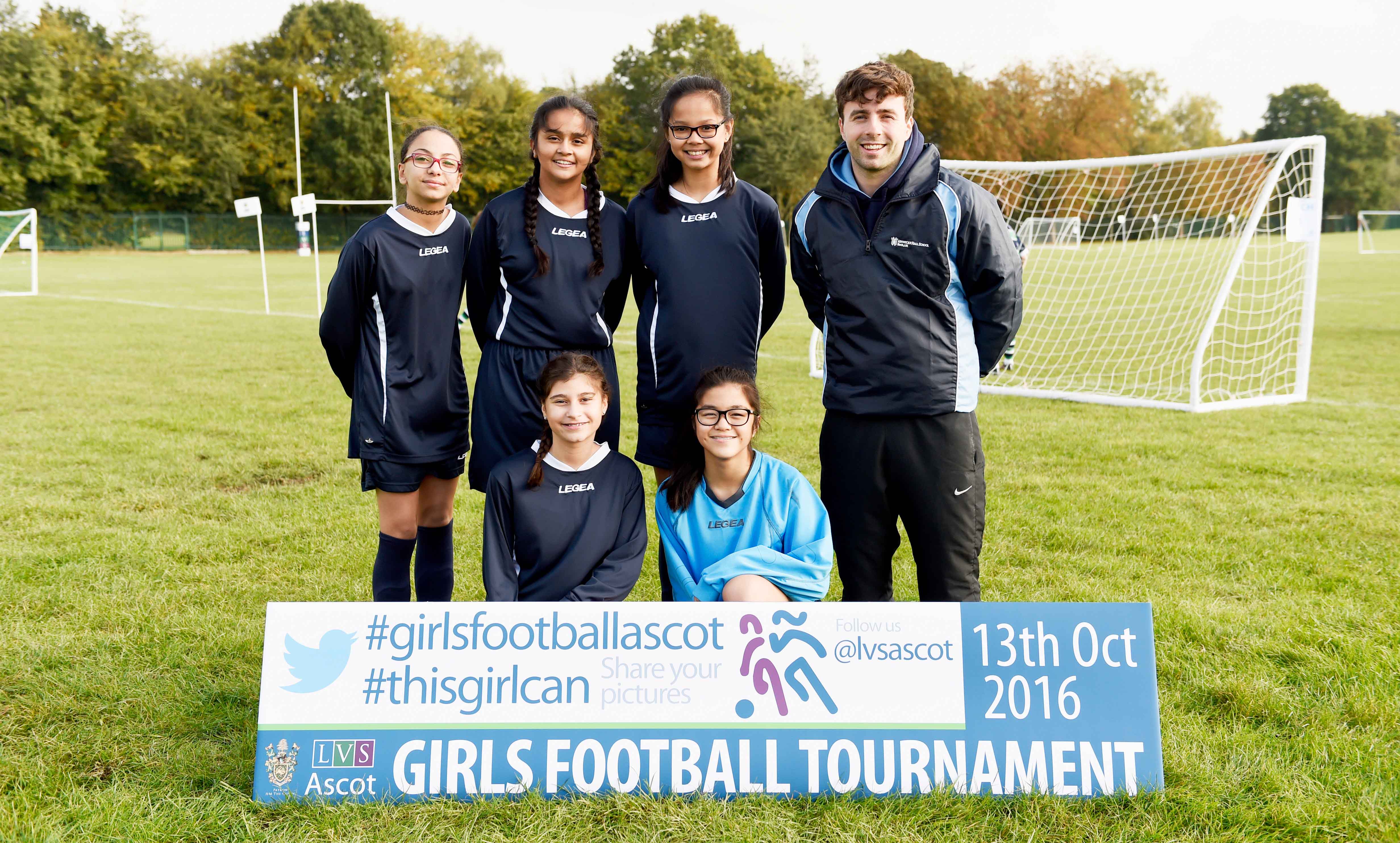 Ashwicke Hall participated in the tournament to support the "This Girl Can" campaign, which celebrates active women in the U.K. and inspires them to lead an active and healthy lifestyle. The campaign also raises awareness of the importance of sports in the lives of young girls and women alike.
AHS Grade 7 student Alyssa Justo said, "This tournament taught us that as long as we believe in ourselves, we can do anything. Motivation and confidence are really important."
To learn more about Ashwicke Hall School, visit ashwickehallschool.sabis.net. For more on the LVS Ascot Football Tournament, visit lvs.ascot.sch.uk/Girls-Football-Tournament.