Rami Mehio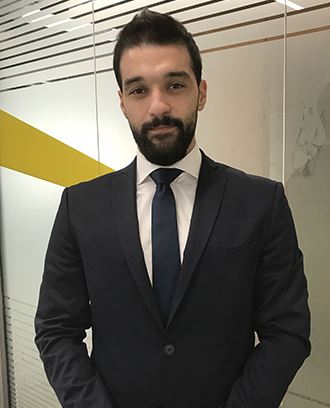 "I joined ISC-Choueifat in 1999 and stayed there until graduated in 2011.
After graduating, I pursued a bachelor's degree in business studies at the Lebanese American University (LAU) and joined the Lebanese Red Cross Youth Department. Early in 2014, I was elected the President of the Lebanese Red Cross Youth Department at LAU to serve for a year. By the end of 2014, I graduated from LAU with high distinction and was granted the President's Award for Academic Distinction and Exceptional Leadership. Upon graduating in 2014, I joined Ernst & Young (EY) (Beirut Office) as an associate in the Financial Assurance Department. Today, I am Senior Auditor at EY and am currently working on becoming a CPA.
The back-bone of all my progress since graduating from ISC-Choueifat is definitely the experience I gained at school and in the SABIS Student Life Organization®. The skills I acquired helped me become an empowering leader and a dedicated team-player. However, the most important attributes I gained from SLO® was perseverance and overcoming the fear of failure. Determination and the will to get back up keeps me moving forward."