Nadine Mirza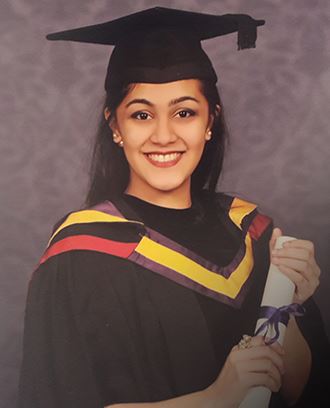 "I enrolled at ISC-Lahore in 2006 and graduated in 2012.
After graduating from ISC-Lahore, I attended the University of Manchester in the U.K. and received my bachelor's degree in psychology in 2015. In 2016, I completed my MPhil (Master of Philosophy) in primary care mental health and worked as a research assistant at the Centre for Primary Care based at the University of Manchester. I then received a doctoral training studentship and funding from the Medical Research Council (MRC) to pursue my PhD in mental health at the University of Manchester, of which I am close to completing my first year. Simultaneously, I was also a joint runner up for the 2017 Max Perutz Science Writing Award.
ISC-Lahore taught me much beyond education such as patience and precision, independent learning, and leadership and collaboration. But one of the most important things ISC-Lahore taught me was to embrace my flaws along with my successes."