Ja'quita Kelley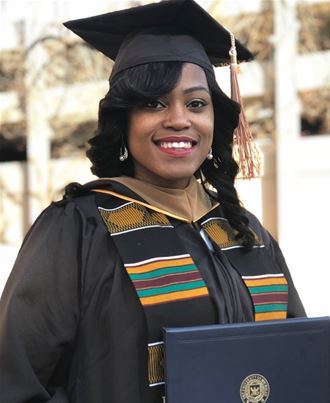 "I enrolled at IAF in 2005 and graduated in 2010.
I received my bachelor's degree in business administration in 2015 and became an Americorp VISTA*, where I worked in the City of Flint Planning Department during the water crisis. As a graduate student, I took part in the Kakehashi Program, also known as the Japanese Friendship Ties Program, to explore Japanese innovation and business styles in order to facilitate trainings to local businesses in my hometown. I graduated with my MBA in 2018, and I now work for the Ruth Mott Foundation, where I coordinate free events for the Flint community.
I love how IAF taught me how to learn, regardless of the subject. My school was all about creating students with sustainable skills. The type of skills that I learned made the difference between graduating college or not."
*An AmeriCorps VISTA is a volunteer who serves full-time for 1 full year at a community organization (nonprofit, college/university, local government office, etc.) on anti-poverty projects.