Andrew Carlander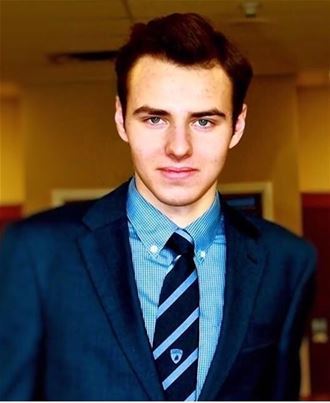 "I enrolled at ISM in August 1999 as a Preschool student. I graduated in June 2014.
Immediately after graduating from ISM, I attended the George Washington University (GWU) School of Business in Washington, D.C., where I pursued a bachelor's degree in business administration.
During the past year, I served as president of the Undergraduate Business Association (UBA) for GWU's School of Business and also served as the sole undergraduate student representative on the Dean Selection Committee. I was recently awarded the 2017-2018 Outstanding Senior of the Year award from the GWU School of Business and the George Washington Award during the university's commencement on the National Mall. Now that I have graduated, I will be traveling to Singapore to work full-time as a project executive for an ultra-luxury residential development and property management firm called SC Global Developments.
One of the most valuable things that I gained at ISM was an overall appreciation for the world and its many diverse cultures. The second thing that I learned at ISM was the sheer importance of getting involved and making a difference in the community."