Ahmed Habbab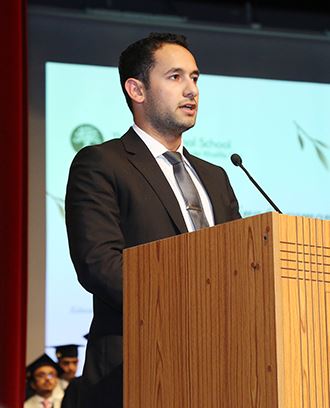 "I joined ISC-Khalifa City in 2008 and graduated in 2013.
After graduation, I went on to McGill University and received a bachelor's degree in commerce with a double major in international business and global strategy. Afterwards, I pursued a diploma in integrated aviation management at McGill University and worked as an intern for one year at the International Air Transport Association (IATA) in Montreal, Canada. I am currently the FX Specialist at HSBC in the U.A.E.
What I learned from my time at ISC-Khalifa City was to believe in myself regardless of all the obstacles I faced and to overcome them with determination."